An affordable joint supplement that works.
Tight Joints PLUS has been in the process of development for over 20 years and the ingredients are backed by years of research. The original version was called Tight Joints PLUS MSM/complex. Our users had so much success with the original version over the years but we wanted to create a product that offered even more. A product geared towards the performance horse.
The result was Tight Joints PLUS, not only a joint supplement but also one that would provide support for a health inflammatory response. Tight Joints PLUS is helping support the healthy joint, maintain flexibility, improve the viscosity of the synovial fluid and alleviate discomfort associated with daily exercise and training.
Here's what our customers have to say...
"Just wanted to let you know that I LOVE this product. I have my 19 year old barrel horse on it & what a difference it has made in him. I thought I was going to have to retire him this year because he was having acute swelling in his rear leg and after numerous treatments & time off it still wouldn't go down. I put him on your product & after 3 weeks on it the swelling went down & he's back running like he did a few years ago & has been placing in the 1D. Thank you again for making an affordable product, that works!!"
"In the beginning of 2012 I started both of my mares that I run on Tight Joints PLUS. I could really see a difference. Both of my mares are running a lot harder and feeling a lot better. Zip On Biankus "Bunny" and I broke the arena record at Featherland Ranch which is one of the most competitive barrel racing arenas in Washington State with a 15.947. Docs Lena Ray "HB" and I have also won rodeos and barrel races while being on Tight Joints PLUS. I strongly recommend Tight Joints PLUS."
"Since I started my horses on Tight Joints PLUS I have seen fewer joint issues in my barn. Tight Joints PLUS has either healed existing or prevented future joint damage in horses that are in training with me. My husband is a vet (Dr Jeff Stenslie, DVM) and he also recommends it after seeing the results of using TJP on my horses. Hollywood Harbor set the world record at 5 ½ the year we introduced Tight Joints PLUS, he was definitely feeling his best to run that fast and I believe Tight Joints PLUS helped with that."
"Last summer we started using Tight Joints PLUS on my 14 year old gelding "Dude", my 7 year old mare and our 5 year old that had a suspensory injury. With in two weeks of starting Dude on it he was winning WBRA Opens and running mid 17's again. He even wanted to run hot laps to warm up in between double header barrel races... his normal M.O. is to make me feel guilty by acting exhausted if I had to run him twice. My 7 year old started needing hock injections at 5 and hasn't been injected since we started her on TJP and our 5 year old has not had any problems with his leg since his injury. We are very happy with Tight Joints PLUS."
Tight Joints PLUS works in three main ways
Our patented formula includes...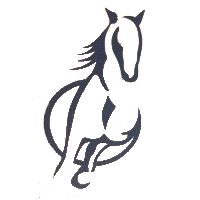 See for yourself why our line of products are trusted by so many
Tight Joints
PLUS
$74 - $446
Tight Joints
PLUS

Gold

$74 - $252
Tight Joints
PLUS


for dogs
Tight Joints
PLUS


Hemp Products
We'll tell you about the benefits and answer any questions you have